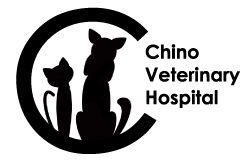 Robert F. Hill, D.V.M, and the Chino Veterinary Hospital staff is dedicated to showing genuine care and compassion for your pet's health. Our team knows that your furry friend is family, and that is why we commit to the highest standard of veterinary care. Our hospital is owned and managed by one doctor, guaranteeing your pet always have consistent care. We develop long lasting relationships with our patients and our clients.
Our veterinary care is provided to cats & dogs only. We see our patients on an appointment basis. Please call our office to schedule your pet's appointment today. We look forward to providing care to your pet's health.
For more information, please call our office at (909) 628-5155.